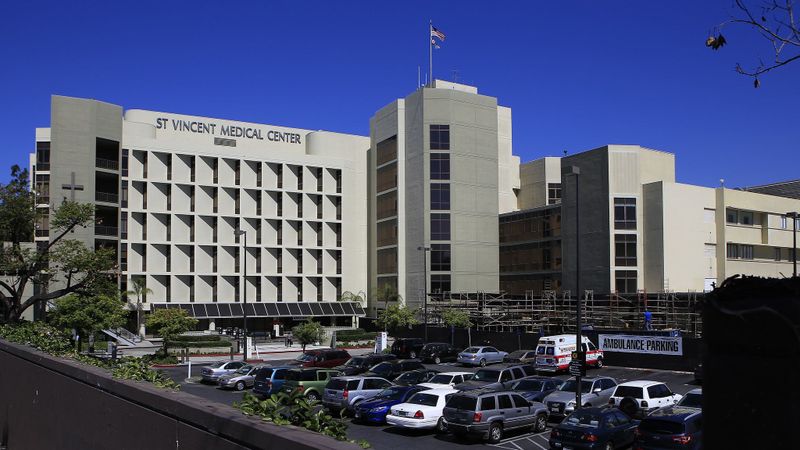 KPC Group Gets Court Approval to Acquire Four Verity hospitals
A bankruptcy court judge has approved Corona-based KPC Group's $610-million bid to acquire four of the nonprofit Verity Health System hospitals, including two in Southern California, KPC Group said Wednesday.
Verity's board of directors had approved KPC Group's bid Monday, but the state attorney general's office still must sign off on the acquisition.
The four hospitals included in the KPC Group bid are St. Francis Medical Center in Lynwood, St. Vincent Medical Center and St. Vincent Dialysis Center in Los Angeles, Seton Medical Center in Daly City and Seton Coastside in Moss Beach.
Verity's six hospitals were originally owned and operated by the Daughters of Charity of St. Vincent de Paul. After years of financial struggles, Integrity Healthcare took over management of the hospitals in 2015.
NantWorks, the Culver City company controlled by Dr. Patrick Soon-Shiong, purchased Integrity in 2017. (Soon-Shiong, a physician and entrepreneur, purchased The Times last year.)
In August, Verity filed for bankruptcy protection, citing mounting losses and debt.
The other two Verity hospitals — O'Connor Hospital in San Jose and St. Louise Regional Hospital in Gilroy — were sold to Santa Clara County in a transaction that closed last month. California Atty. Gen. Xavier Becerra had sought to halt the sale until the county agreed to conditions, such as requirements for job security and treatment of the poor, that were initially imposed by then-Atty. Gen. Kamala Harris in 2015. But in February, a federal judge refused to put a hold on the transaction.