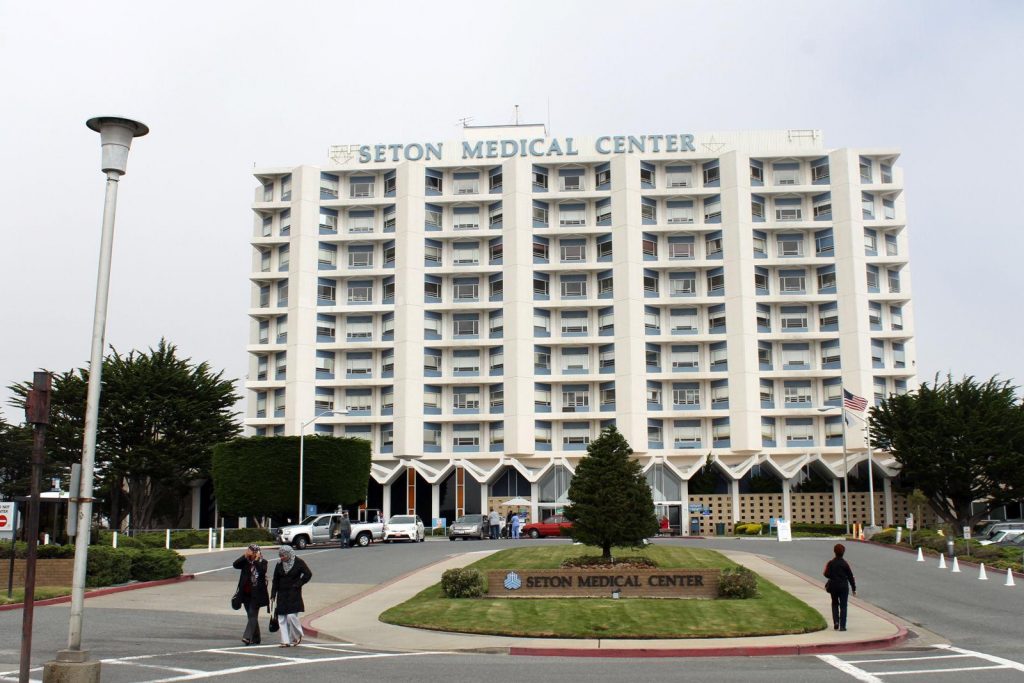 Seton Sale Overcomes Big Hurdle
Nearly three months after a bid to acquire Seton Medical Center in Daly City and Seton Coastside in Moss Beach was filed in federal bankruptcy court, Southern California-based KPC Health announced its $610 million bid for four hospitals was approved by U.S. Bankruptcy Court Judge Ernest M. Robles Wednesday, according to a press release issued by KPC Health.
By moving to acquire the two facilities in San Mateo County alongside St. Francis Medical Center in Lynwood, St. Vincent Medical Center in downtown Los Angeles and St. Vincent Dialysis Center, KPC Health's offer to purchase the financially-challenged facilities formerly operated by Verity Health now awaits approval by California Attorney General Xavier Becerra.
News of the milestone for the two Seton facilities was welcomed by San Mateo County Supervisor David Canepa, who expressed relief that critical services would remain in place at the two health care facilities delivering care to the indigent. Having met with members of KPC Health, Canepa was confident the group will bring an end to the uncertainty that has been looming over the facilities many expected to shutter.
The "stalking horse" bid KPC Health filed in January was not exceeded by any other proposed bids and no auction was required for the four Verity Health hospitals. The group's bid was also approved by Verity Health System's Board of Directors April 15.
Owner and operator of seven full-service acute care hospitals in Southern California, KPC Health's integrated health system is set to include 20 facilities across the nation once ongoing acquisitions of hospitals and skilled nursing facilities in Arizona, California, Kansas, Louisiana Mississippi, Texas and Utah are complete, according to the release.
Dr. Kali P. Chaudhuri, chairman of The KPC Group and KPC Health, said the judge's decision Wednesday marks an important milestone for KPC Health's bid to acquire the four remaining Verity Health hospitals. Despite an attempt on behalf of Becerra to block the sale of two other hospitals previously operated by Verity Health in San Jose and Gilroy, Santa Clara County's bid on O'Connor Hospital and Saint Louise Regional Hospital was finalized in March, according to multiple news sources.
"We look forward to working with Verity Health on a successful acquisition and welcoming these important community hospitals into our integrated [health care] system," Chaudhuri said in the release.
The financial uncertainty looming over the 350-bed Seton Medical Center, Daly City's largest employer, as well as the 116-bed coastside hospital and skilled nursing facility has weighed heavily for officials, residents and employees of the facilities since Verity Health filed for bankruptcy in August.
Canepa represents north county's District 5 on the Board of Supervisors and acknowledged the benefits of the sale for residents living in northern San Mateo County who depend on its services or are among Seton Medical Center's 1,600 employees. But he also noted the benefits to county taxpayers who could have been on the hook for the hospitals if no buyer stepped forward.
County officials have already contributed some $25 million for patient care and set aside $15 million toward a seismic upgrade project at the Seton Medical Center, and Canepa expected the county to continue to help the hospitals when possible. But he also acknowledged San Mateo County Health officials have projected a structural deficit for County Health's two-year budget starting in the 2019-20 fiscal year.
Before Santa Clara County's bid for the San Jose and Gilroy hospitals was approved, Becerra appealed the sale, asking at the time for the existing conditions protecting the health and safety of the hospital community to be preserved. Canepa expected Becerra to determine whether he would approve the sale in the next few weeks.