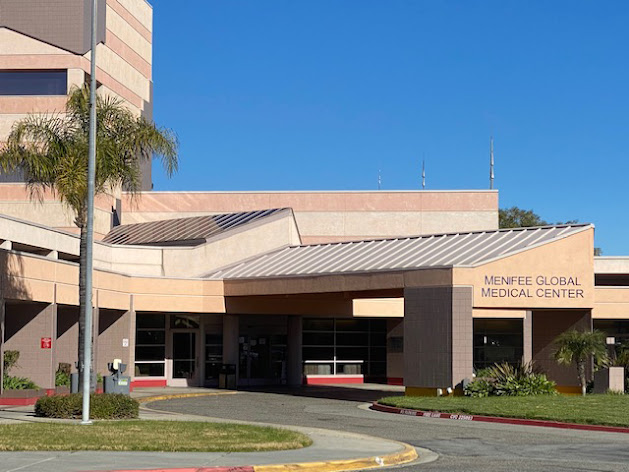 While expressing some concerns about the potential scope of the agreement, the Menifee City Council nonetheless approved a Memorandum of Understanding with Menifee Global Medical Center at its meeting Wednesday night.

According to a city staff proposal approved by a 4-1 vote (Bob Karwin abstaining), the MOU "proposes a partnership that would help advance healthcare in the City and region through co-promotion. The City and MGMC would work together to support, enhance, and explore the possibility to strengthen healthcare in Menifee through the healthcare workforce."

The document does not list specific ways in which the City of Menifee would support and promote the medical center, which is located at 28400 McCall Blvd. and is the only medical center in Menifee. The MOU goes on to state that "the City and MGMC hope to identify enhancements that would help to develop the medical facility as MGMC's central hub, thereby allowing Menifee to be recognized as a regional medical economic engine and hub or become an "anchor institution" playing a much larger role in the vitality of Menifee and the region."

According to City staff's presentation to City Council, the MOU grew out of the Economic Development Department's Comprehensive Economic Development Strategy (CEDS), which "narrowed the concentrated industry outreach plan to four main categories, of which healthcare firms and medical uses were one of the four industries identified."

Council member Matt Liesemeyer questioned whether the City should enter into a business agreement with a private institution.

"We have Kaiser and Loma Linda right down the road, and they're doing what they need to do," Liesemeyer said. "I strongly question why we need to help [MGMC] figure out what to do. It seems obvious they know what to do – they're just not doing it.

"I don't think it would paint a picture that we don't care about health care if we don't support this MOU."

Council member Lesa Sobek also expressed concerns to Peter Baronoff, CEO of KPC Healthcare, which manages the Menifee facility, after Baronoff mentioned that although the property is 35 acres, "not much of it is used" – including acres of orange trees next to the parking lot.

"When I served on the advisory committee, they talked about taking down the orange trees and putting in a senior care facility and medical offices," Sobek said. "Are those going to happen? We need to look at that."

Baronoff replied, "That's one of the reasons for the MOU. You will have input in all of this."

The MOU proposal included a clause allowing for "an allocation of approximately $30,000 for approval of a professional services agreement at a later date for marketing, feasibility studies, health needs study or any other partnership requests to accomplish the set goal of advancing healthcare in the Menifee region." Sobek suggested that if the MOU were approved, any financial consideration must first come back to the council for approval. That was made part of the motion that eventually passed.

"In some cases this might seem unique, but we're making sure we're not spending any money as part of this approval," said Mayor Pro Tem Dean Deines. "My understanding is that this is just the first step in how we can help promote and provide technical support. We want to make sure the first thing we hear is not, 'You're supporting a hospital; there goes my tax dollars.' "

Even Mayor Bill Zimmerman, who said the medical center is "absolutely essential for the people who live here," acknowledged that the City had already shown a tremendous amount of support by installing a traffic signal at the entrance to the hospital and resurfacing McCall Boulevard to make the entrance safer.

According to the website healthgrades.com, only 54 percent of patients at MGMC would definitely recommend it to others – 16 percent below the national average. Under the category of "critical care", two ratings were labeled "worse than expected" — catheter-related blood stream infections acquired at the hospital, and respiratory failure following surgery.

The website leapfroggroup.org rated the hospital's progress in critical care as "some achievement". In its Fall 2021 ratings, leapfrog gave MGMC a C grade. As recently as 2018, that grade was a D.