ORANGE, Calif., July 28, 2023 (GLOBE NEWSWIRE) — Chapman Global Medical Center ("CGMC"), a KPC Health hospital, has officially launched an Emergency Services Committee to help improve local partnerships, collaboration, and preparedness for all situations.
The inaugural meeting for the Committee was held on July 21, 2023, and included representatives from CGMC, KPC Health, Orange Fire, the Orange County Fire Authority, and Orange County Supervisor Vince Sarmiento's Office.
Founded in 1969, CGMC is a 114-bed acute care facility and community hospital. Healthcare services at CGMC include, behavioral health, cardiovascular, advanced robotic surgery, emergency care, gastroenterology, in-patient, laboratory/pathology, neuroscience, orthopedic, pulmonary, radiology/imaging, rehabilitation, sub-acute unit, surgical, urology, and women's health.
"As a community hospital located in the heart of Orange County, Chapman Global Medical Center plays a critical role in the region's broader health system," said Theresa Berton, CEO and CNO of CGMC. "The Emergency Services Committee will help us strengthen and improve vital partnerships with the City, County, and first responders, which will ultimately benefit the patients we serve."
"Chapman Global Medical Center and KPC Health are committed to providing excellent services and care to our community," said Peter Baronoff, CEO of KPC Health. "The City and County of Orange have world-class first responders and leadership – we are thankful for their willingness to collaborate and longstanding partnerships."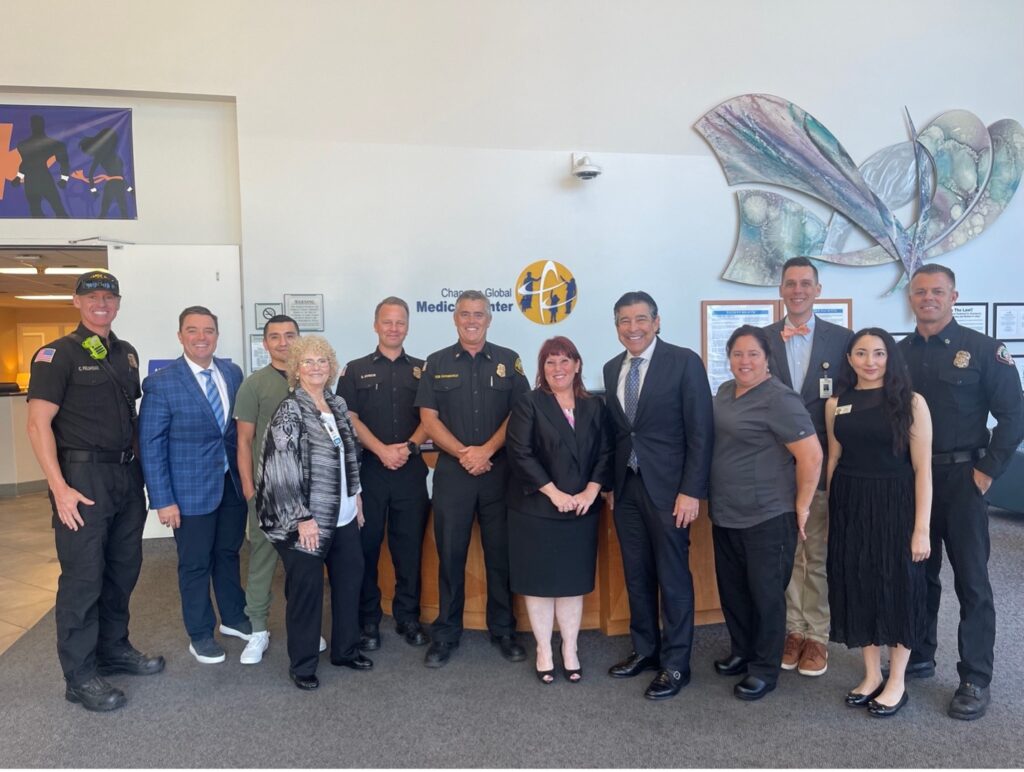 Chapman Global Medical Center is part of the KPC Health system of hospitals. KPC Health owns and operates a group of integrated healthcare delivery systems consisting of acute care hospitals, Independent Physician Associations, medical groups, and various fully integrated multi-specialty medical facilities. KPC Health's current system of hospitals includes seven full-service acute care hospitals located throughout southern California, including Orange County Global Medical Center, Chapman Global Medical Center, Anaheim Global Medical Center, South Coast Global Medical Center, Hemet Global Medical Center, Menifee Global Medical Center, and Victor Valley Global Medical Center.