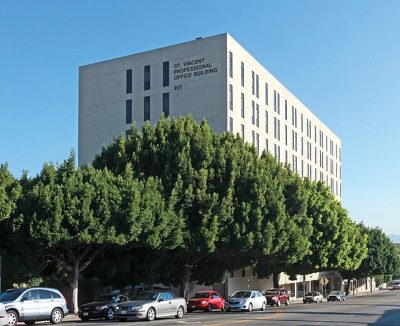 KPC Group Offers $610M For Four Verity Health Hospitals
Verity filed a motion Thursday in Los Angeles bankruptcy court to implement a public auction where other buyers could outbid KPC for Francis Medical Center in Lynwood, St. Vincent Medical Center in Los Angeles, Seton Medical Center in Daly City and Seton Coastside in Moss Beach. The winning bid is subject to the approval of the court and the California attorney general, depending on the buyer.
"Verity has remained committed to finding the right buyer to provide uninterrupted service and operations for all employees, physicians and patients, and we will continue that commitment as this process advances," Rich Adcock, CEO of Verity Health, said in prepared remarks. KPC pledged to keep current employees.
KPC Group, which is the parent company of KPC Healthcare that operates seven hospitals in Southern California, would pay $420 million for St. Francis, $120 million for St. Vincent and $70 million allocated for Seton Medical Center and Seton Coastside, according to bankruptcy filings.
Private investment firm BlueMountain Capital Management bought the six-hospital system spanning Southern and Northern California from the financially encumbered Daughters of Charity Health System in late 2015, when it changed its name to Verity Health. BlueMountain pledged to invest up to $260 million in exchange for a lease on its information technology assets.
Nantworks, led by controversial entrepreneur Dr. Patrick Soon-Shiong, bought its stake in July 2017 and infused another $148 million in capital as Soon-Shiong eyed a testing ground for his precision medicine endeavors.
But Verity filed for bankruptcy in September, overburdened by more than $1 billion in bond debt and unfunded pension liability as well as its aging infrastructure.
The health system has been bleeding about $175 million a year, according to bankruptcy filings. Verity reported a $111.4 million operating loss in 2018, up from a $35.3 million operating loss in 2017.
The health system also aims to sell its other two hospitals, O'Connor Hospital in San Jose and St. Louise Regional Hospital in Gilroy, to the county of Santa Clara for $235 million. But the California attorney general has delayed the deal.
Santa Clara argues that it, as a public entity, doesn't have to comply with the conditions imposed by the attorney general on the BlueMountain transaction. The attorney general disagrees.
The sticking point is related to assuming pension obligations or collective bargaining agreements, given that the county operates under different statutory requirements.
Notably, Daughters of Charity Health System tried to sell the organization to Prime Healthcare Services before it reached a deal with BlueMountain. But Prime pulled out of the deal because of the attorney general's "onerous" conditions, the company said.