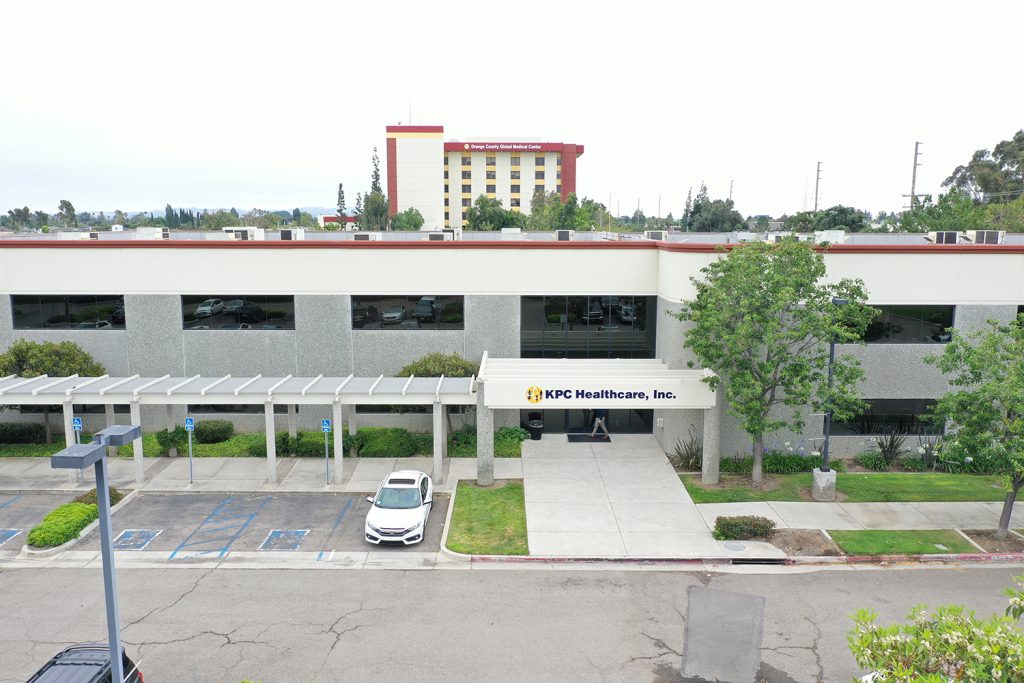 KPC's Chaudhuri Aims For Kaiser-Like Integration
KPC Group founder Kali Chaudhuri is attempting to do what a private capital firm, a nonprofit charity, and Los Angeles' wealthiest person couldn't—turn around a struggling regional hospital system. 
The Business Journal reported last month that Chaudhuri's KPC planned to pay $610 million to acquire assets of bankrupt Verity Holdings LLC, a Redwood City-based firm that owned four hospitals—including Lynwood's St. Francis Medical Center, a 384-bed trauma center in L.A. County—and a nursing facility. 
Chaudhuri's plan to revitalize those facilities may be to give the unionized workers a chance to own part of the hospital, something he's done with other hospitals he turned around in Orange County. 
"I came to America with $8 in my pocket," Chaudhuri told the Business Journal. "The reason I work hard in America is because I own my own business, and our employees will work hard because they are owners." 
The ownership plan for Verity won't immediately be available, as KPC will initially focus on restructuring. 
"I'd like the program to be everywhere, but we need to make sure we properly size things up and integrate; it cannot be done right away," he said. 
Wasted Water 
Chaudhuri, a native of India, started his career as an orthopedist in the Riverside County town of Hemet, 75 miles east of Irvine. 
He has since built Riverside-based KPC Group into a firm with $10 billion in assets in disparate industries like real estate, pharmaceuticals and engineering. 
A subsidiary, KPC Healthcare Inc., is making the Verity purchase and is based in Santa Ana. 
KPC Healthcare currently includes seven full-service acute care hospitals throughout Southern California. Its four hospitals based in Orange County are Orange County Global Medical Center, South Coast Global Medical Center, Anaheim Global Medical Center and Chapman Global Medical Center, which generated revenue of $382 million in 2018 combined. 
It also operates independent physician associations and various medical facilities such as skilled nursing, behavioral health and ambulatory care sites. 
In addition to buying four OC hospitals via bankruptcy sales, Chaudhuri has also purchased Hemet Valley Medical Center, Menifee Valley Medical Center and Victor Valley Community Hospital in Victorville, now known as Victor Valley Global Medical Center. 
He compares healthcare inefficiency to water being wasted during a rainstorm. 
"The water coming from the sky should all fall in one bucket so we can use it, redistribute it and save it," he said. "Unfortunately, a lot of water is wasted and that is the problem we are figuring out." 
About 30 hospitals close annually, according to the American Hospital Association. 
Kaiser Model 
Chaudhuri likens his healthcare company's integration plans to that of Kaiser Permanente, which has its own hospitals, HMO health plan and physician employees. 
He foresees KPC Healthcare including medical and nursing colleges, a pharmaceutical company, in addition to hospitals and nursing homes. 
Integration "allows us to look at the whole dollar," he said. 
Along with the Verity assets, KPC also recently announced plans to acquire seven of Promise Healthcare Inc.'s long-term acute care hospitals and two skilled nursing facilities in states like Kansas, Utah and Texas. 
That deal is expected to be completed by the end of this month, a spokesperson said. 
When all of the acquisitions are completed, KPC's healthcare system will be comprised of 18 hospitals, totaling over 2,500 beds, and three healthcare facilities across seven states. 
The combined entity will have approximately 10,000 employees and an estimated value of over $2 billion. 
"KPC has had a great history of turning around hospitals," said KPC Healthcare Chief Executive Peter Baronoff, who joined the Santa Ana company last July. 
Baronoff, who co-founded and previously served as chairman and chief executive of Florida- based Promise, said that the combination of hospitals, clinics and skilled nursing facilities will enable KPC to provide "a variety of services critical to the communities these hospitals serve." 
Daunting Task 
The Verity purchase looks likely to be KPC's biggest-ever challenge, in terms of a turnaround. 
The hospitals were previously owned by the Daughters of Charity Healthcare System, which had continuous losses due to "mounting labor costs, low reimbursement rates and the ever- changing healthcare landscape," according to a bankruptcy filing. 
It was sold in 2015 to private investor BlueMountain Capital Management LLC, which changed the hospital system's name to Verity. In 2017, Nantworks, a company controlled by billionaire Dr. Patrick Soon-Shiong, owner of the Los Angeles Times, acquired a controlling stake in Integrity Healthcare, the company that manages Verity. 
Soon-Shiong poured tens of millions of dollars into the company to revitalize the hospitals, many of which are in lower-income neighborhoods. It reported a $111.4 million operating loss in 2018, triple that of the $35.3 million operating loss in 2017. 
Last year, Verity went into bankruptcy and its assets were listed for sale. In April, an affiliate of KPC Healthcare won the bidding. 
The transaction, which is still subject to review by the California Attorney General, is comprised of St. Francis Medical Center in Lynwood, St. Vincent Medical Center and St. Vincent Dialysis Center in downtown Los Angeles and Seton Medical Center in Daly City. The hospitals total 1,107 beds. Seton operates Seton Medical Center Coastside in Moss Beach, a 116-bed skilled nursing facility. 
The biggest prize is the St. Francis Medical Center, which was valued at $420 million. It's a Level II trauma center that handles more than 80,000 emergencies a year, according to its website. The purchase gives KPC two major trauma centers in Southern California. 
As part of the agreement, KPC has agreed to keep main service lines open and make employment offers to substantially all employees at these facilities, including full-time, part- time and contract workers. 
KPC's pledge was important to its winning court-overseen bid. 
"Labor is very important, [comprising] of 60% [of the cost] of the delivery of healthcare," Chaudhuri said. 
Value Creator 
Chaudhuri declined to comment on taking on a task where others like Soon-Shiong didn't succeed. 
"I don't buy everything that comes to the market, I only buy things that would create value for my organization," he said. 
Growing the base of medical workers is high on Chaudhuri's priority. 
In 2003, he established the first private medical school in Bengal, India, where he now has a 25- acre campus comprised of KPC Medical College and Hospital, as well as the Shova Rani Nursing College and Paramedical College that provides medical services to residents of the Indian city of Kolkata. 
He's excited about his latest education project—a new college in Hemet, where he resides with his wife, Sunanda. 
"The most important thing in healthcare today is the shortage of doctors, nurses," he said. 
Demand for healthcare workers will outpace supply by 2025, and the U.S. will need to hire 2.3 million new healthcare workers to meet demand, according to a recent report by Mercer LLC. 
While the Hemet project is in the early planning stage, Chaudhuri said the program he's starting will encourage doctors and nurses to go to rural areas, where the rate of physicians to patients is 1-to-2,500 in rural America, according to National Rural Health Association estimate. – 
"I have to tell you, I don't have all the solutions and I don't like to talk a lot before it happens, but I'd like to do my best," Chaudhuri said.